About Us
Arbor Probate Research Inc. is a company dedicated to locating heirs to assets, by utilizing the field of forensic genealogy. Our trained skills are implemented to trace heirs to estates, guardianship and trust proceedings. Our mission is connecting heirs to assets, to which they are legally entitled. The Arbor team has over 75 years of combined experience with backgrounds of business, education, finance, and forensic genealogy. Arbor has the full capacity to resolve the most complex cases, both domestically and internationally and is ready to assist you, with your case, in the most expedicious and thorough manner.
Meet our Corporate Team of Experts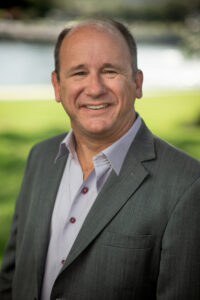 Craig Luty – President
Craig Luty's passion derives from 33 years of first-hand industry involvement, specifically in the field of forensic genealogy, beginning with field and research experience and evolving to a vast, systematic, and empathetic approach of leadership and mentorship to others. Mr. Luty's perspective and efficiency in resolution of all cases, quickly and efficiently, derives from his background and strong knowledge of an all-encompassing outreach, both nationally and internationally, ensuring accuracy of all pertinent details, standing behind the company's errors and omissions policy. He commits to always educate, guide, and mentor any potential client through the process, as often it is one's first, if not sole, experience with probate law. Given the sensitive nature of a family member's loss, Mr. Luty instills superior core values in his staff, ensuring that the client experience given is thorough, informative, and supportive, especially during such sensitive and burdening times.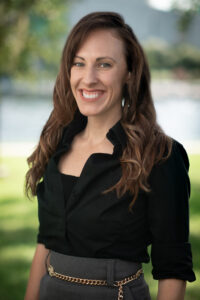 Robin Valencia – Vice President
Robin Valencia has dedicated her career path to a lifetime of leadership and service to others, starting at a very young age. As a classically trained musician and 18-year physical rehabilitation practitioner, Robin embodies an analytical yet open-minded approach to each client's experience, displaying clear articulation of thoughts and professional guidance. Mrs. Valencia's drive is in educating and mentoring those around her, while also embodying empathy towards each person's situation. She, alongside her team, will guide you through your role and requirements to ensure that you are recognized for, and most importantly receive, your rightful and legal share, according to each state's succession laws. After speaking with Robin, or one of her trusted associates, you will be left with a clear direction of this process and feel confident in your decision to trust the Arbor Probate Research Inc. team to manage and expedite your case. *For any client who requests video conferencing or language translation services, Mrs. Valencia will assist you and is personally fluent in Spanish.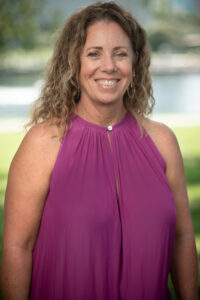 Cindy Luty – Operations Manager
 Cindy Luty is a retired teacher, with 30 years of experience in the educational field, mentoring thousands of students and maintaining strong interdepartmental and family communication throughout her career. That prior experience has instilled a tireless work ethic and care to provide a positive client experience to each heir. Cindy provides clear expectations of the probate process and is committed to handling each case with exceptional quality and thoroughness.  As Operations Manager, Mrs. Luty ensures considerable attention to detail, and will be a liaison to you, regarding your representation and distribution.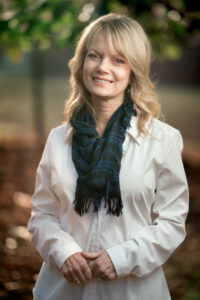 Juli Claussen – Senior Genealogist
Juli Claussen is a search professional and forensic genealogist, with over 40 years of experience locating missing people, which has been her focus. She specializes in locating adoptees, birth families, and estranged (close and distant) family members. Juli is committed to volunteering her services in reuniting families and is active in efforts to better her community. In Juli's own words "I so enjoy connecting the pieces of family history puzzles, and my work with Arbor allows me to use my skills to benefit people in a tangible way in the here and now, not just explore the past. The work challenges me to bring my A-game every day. The company adheres to the highest ethical and professional standards, which is important to me. What could be a better fit?" Mrs. Claussen's meticulously thorough genealogy results, alongside your representation through Arbor Probate Research Inc., is what will justify and support your case.